Specializing in Hangin' Tree Cowdogs and Cowbred Border Collies
Welcome to Diamond J Stockdogs! We breed, raise, and train Hangin' Tree Cowdogs and cow-bred Border Collies to improve your cattle handling experience. Our goal is to produce hard-working, gritty companions that can be your hired hands.
Diamond J Stockdogs meticulously selects the best genetics from the nation to maximize our working dogs' potential. Our dogs work on a private ranch in north central Texas on all classes of cattle, from wheat pasture to wooded thickets. Working our dogs on varied stock and terrain produces a proven, all-around dog. Our dogs must show stamina, intelligence, grit, and loyalty before entering our breeding program.
Please contact us and tell us what you are looking for. We want to match the right pup, started, and/or finished dog with the right outfit. Please visit our Facebook page and YouTube channel for more information and videos of our stock.
Thank you for stopping by!
WORKING RANCH RADIO SHOW: "A good stock dog is worth its weight in gold. But a dog isn't a machine. Jason Terrell with Diamond J Stockdogs out of Granbury, TX joins me to talk about how he got started, things to consider if you're looking for a dog and things to consider once you have the dog… plus the one most important thing a dog needs to know." ~ radio show host Justin Mills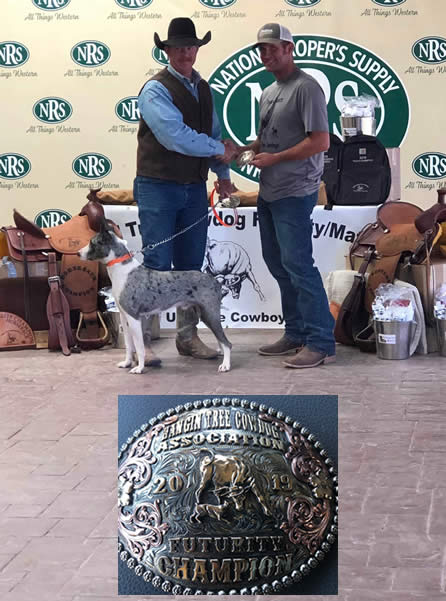 Rockin B Rufus
Hangin Tree Cowdog Association
2019 Futurity Champion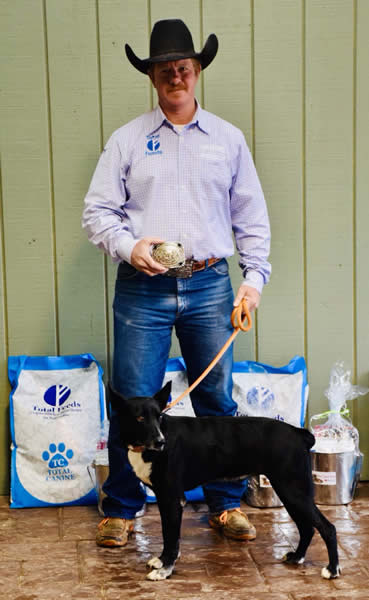 Diamond J Newt
Hangin Tree Cowdog Association
2018 Maturity Reserve Champion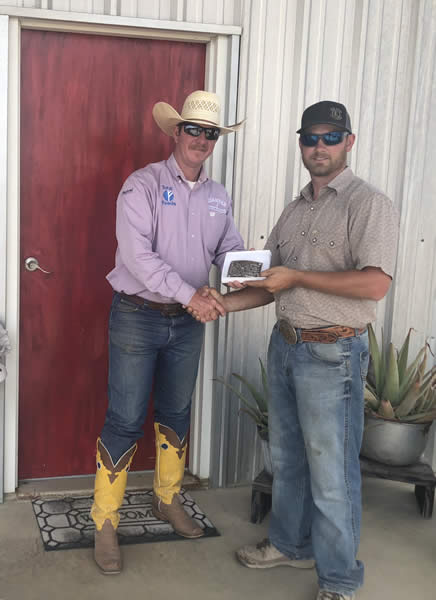 Diamond J Creed
2018 Nursery Champion
3 Shy Cattledog Ranch Trial